Keep up-to-date with what's going on in the quaint town of Yamba. There are always Yamba events happening, so that means there are always things to do and places to see.
Regular Happenings
Yamba Cinema is everything you hoped it would be. An independent, cute-as-a-button, single-screen, small town 'picture theatre'.
But quaintness aside, within this heritage-style building you'll see today's releases at the good ol' days' price!
To blow your mind even further, the old girl even offers select 3D screenings!
Yamba Cinema is open 7 days in Coldstream St – see what's on at Yamba Cinema.
Yamba Farmer's Market is a weekly showcase of the region's wonderful local produce.
If you like it fresh and from 'round here, you'll love Yamba Farmers Market.
It's on in the Whiting Beach Car Park from 7am to midday every Wednesday.
Visit Yamba Farmers Market Facebook Page for more info.
Yamba River Markets features local and regional food, art & craft, plus talented performing artists.
With anywhere from 80 to well over 100 stalls the Yamba River Markets creates a bright and bustling village atmosphere that's well worth a visit.
Visit the Clarence River foreshore, Ford Park between 9am & 2pm on the 4th Sunday of the month.
 Upcoming Yamba Events
Yamba Handmade and Vintage Market goes from 9am-2pm at the Raymond Laurie Sports Centre Yamba. Come and spend the day shopping up a storm for some local handmade goodies. Grab a coffee, wander around and do a little shopping. There is clothes, baby clothes, candles, paintings, knitted goodies, jewellery and loads more…. oh and don't forget the cakes!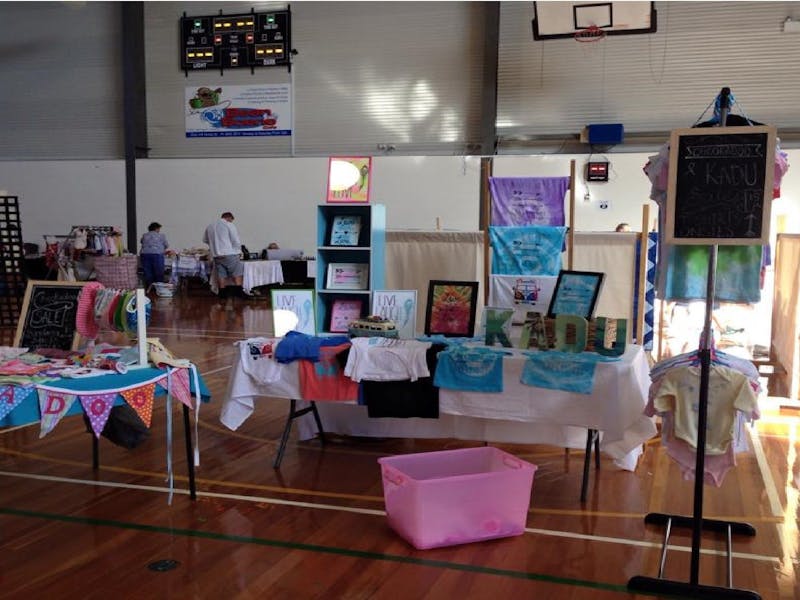 Handmade and Vintage Market Saturday 14th July 2018